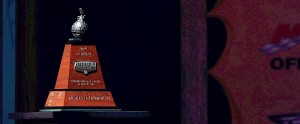 Each year Forest City Bassmasters can send a specified number of boater/non-boater members to the Ontario Bass Nation Provincial Qualifier – The Hank Gibson Qualifier. Number of members we can send is based on the equation (200/(# of OBN members)X(FCBM members for previous year) all rounded to the nearest even number as a club always sends a boater/non-boater pairing. Extra members may go if spots are open after this date up to two weeks prior to the Qualifier. Singles (boaters or non-boaters) may be paired with other OBN club members after the initial deadline.
Current OBN allocation allows the top 7 boaters (+ 1 alternate) and top 7 non-boaters (+ 1 alternate) at the Qualifier to become Team Ontario members and go on to the B.A.S.S Nation Championship Tournament – a three day event (full field days 1 & 2, day 3 is top 20 boaters, non-boater champion, top boater from each region, top boater Foreign Nations, and any non-boater the would be in Top 20 on boater side). Three Bassmaster Classic berths and one Elite Series berth is up for grabs at the B.A.S.S. Nation Championship!
Outside of the OBN Team Ontario qualifier route, anglers can also attempt to qualify for the B.A.S.S. Nation Championship via an angler paid Qualifier (4 Qualifiers will be held at various U.S. locations) system open to any Nation member ($400USD boater, $200USD non-boater). Note that this route is not financially supported as part of Team Ontario.
Note that Forest City has a memorandum in place to endeavor to support any member who makes Team Ontario.