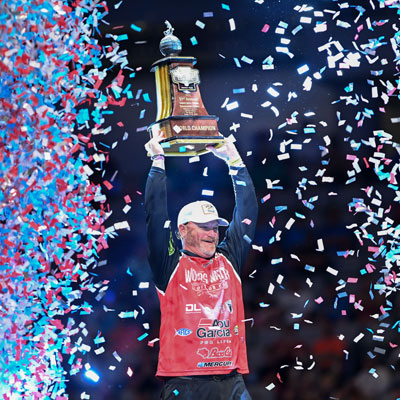 Back-to-back Bassmaster Classic Champion Hank Cherry will be speaking at our next club meeting on Tuesday November 23 at 7 pm! This is one you do not want to miss, we will be inviting all Ontario Bass Nation Clubs as well as any interested family and friends. Zoom link will be sent out to club members – feel free to forward on to others interested in attending. Any perspective members are also welcome to contact Forest City through our website contact for inclusion in the meeting.
About Hank – from his website hankcherry.com
"Hank Cherry's father "created a monster" when he started taking him fishing at an early age. While Hank was also a talented baseball player, fishing was his real passion, and winning the Bassmaster Classic quickly became one of his life goals. Other priorities and financial hardships took Hank away from the sport he loved on more than one occasion, but something always drew him back.

In 2012, Hank, with his family's support, committed to fishing the Bassmaster Opens, one last attempt to become a full-time tournament bass angler. That year, on Smith Lake, the good Lord blessed Hank with a win, a qualification for the Elite Series and a spot in the Bassmaster Classic, a tournament he nearly won. "The one that got away", would haunt Hank until sweet redemption came right around the corner from the tournament launch site on Lake Guntersville seven years later.

With the Lord's help and encouragement from wife Jaclyn and children Christian and Bella Grace, Hank Cherry led all three days of the 2020 Bassmaster Classic and, at the final weigh-in, the Cherry family took a victory lap with the American flag and the 50th Bassmaster Classic trophy. The blessings continued in 2021 when the confetti dropped and Hank hoisted his second Bassmaster trophy, making him only the 4th back-to-back Bassmaster Classic champion.