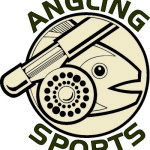 BBQ Meeting! Angling Sports will be hosting a BBQ for us at a special date and time – Tuesday, June 23 at 6:30pm. Bring your appetites and stock up for the tournament at the store beforehand – remember FCBM members get the tax in discount. The tournament draw will be made and we'll discuss some of the tournament rules. If you plan on fishing tournaments with us this year please make sure we have your signed waivers. Boaters please email or bring a copy of proof of insurance.
Note that this will be our last meeting until September, no summer meetings – go fishing instead!
Reminder: Tournament Signup Now Online: If you wish to fish the first 2015 FCBM tournament at Rondeau Bay on Sunday June 28th sign up using the online form. Cut-off for sign-up is the meeting on Tuesday June 23. So far we're short on boaters so if you plan on coming please let us know soon.