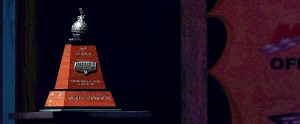 Each year Forest City Bassmasters can send a specified number of boater/non-boater members to the Ontario Bass Nation Provincial Qualifier – The Hank Gibson Qualifier. Number of members we can send is based on the equation (200/(# of OBN members)X(FCBM members for previous year) all rounded to the nearest even number as a club always sends a boater/non-boater pairing. Extra members may go if spots are open after this date up to two weeks prior to the Qualifier. Singles (boaters or non-boaters) may be paired with other OBN club members after the May 31st initial deadline.
Top 10 boaters and top 10 non-boaters at the Qualifier become Team Ontario members and go on to the Northern B.A.S.S Nation Regional Championship Tournament . Top boater and top non-boater from Ontario at this event then proceeds to the B.A.S.S Nation Championships. Winner goes to the Bassmaster Classic, the biggest tournament is fishing today!
(Note: Info subject to change, FCBM will try to keep this current as possible.)
Note that Forest City has a memorandum in place to endeavor to support any member who makes Team Ontario.