Our next meeting will be held on Tuesday, September 27th at 7 pm at Billy T's Tap & Grill, 1600 Highbury Ave N, London, ON N5Y 5N7 in their back meeting room. New members always welcome, come on out and see what we're about.
Speakers: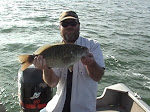 Richard Elliot Jr. – LHFC School Hatchery Program Co-ordinator (also Waterloo Wellington CBAF, Lake Huron Fishing Club, Grey Bruce Bass Club and CBAF Team Ontario Member 2009). Richard will talk about the Lake Huron Fishing Club School Salmon Hatcheries and how we can participate as part of our conservation efforts. This looks like a great opportunity for our club to contribute.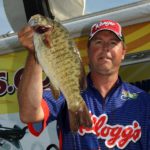 Jeff Zeisner – Jeff has fished 65 FLW events as a co-angler over the last 10 years including 6 top 10 finishes. Jeff has a huge wealth of tournament experience to share and will talk a bit about non boater etiquette in the tournament world.
Other Agenda Items:
Membership dues for 2017 will be due at the October meeting.